Amanda's Story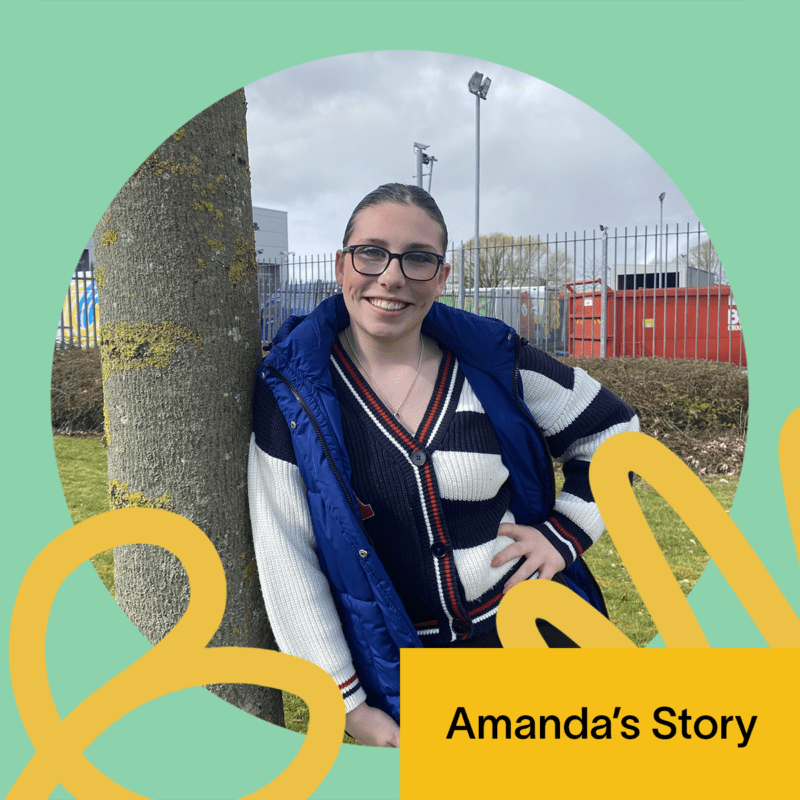 "I think we were just really lucky that we were able to build a very strong relationship with each other and get to know each other so well."
Amanda and Aaron, her support worker from the Right There Glasgow Intensive Family Support Service sat down with us to share their journey.
Amanda came to Right There over a year ago when her relationship with her adoptive parents broke down, with her dad leaving home. Amanda and her mum were having difficulties communicating and it was becoming a toxic environment for them both. That's when they met Aaron who stepped in to provide intensive one-to-one support.
"For a while me and mum could only talk when Aaron was there. He was really good at calming us both down and knew when to give us space."
Aaron worked closely with both Amanda and her mum to look at coping strategies and triggers for Amanda's anger, as well supporting mum with ways to manage the relationship with her daughter.  However, the relationship between Amanda and her mum got more intense when her mum's partner moved into the family home.
"Even with Aaron trying to help us, it wasn't working. When my mum's partner moved in, I ended up at my Gran's for a while because mum and I kept fighting. When my Gran got sick, I was then in a kinship placement with my uncle and back with my mum for a bit before where I am now."
With Amanda moving around a lot and her life being unsettled, Aaron was able to be a constant for Amanda.
"In Amanda's life there's been a lot of rejection. From biological family to adoption family to kinship care breakdowns. There was a period where there was no place to call home."
Aaron, Support Worker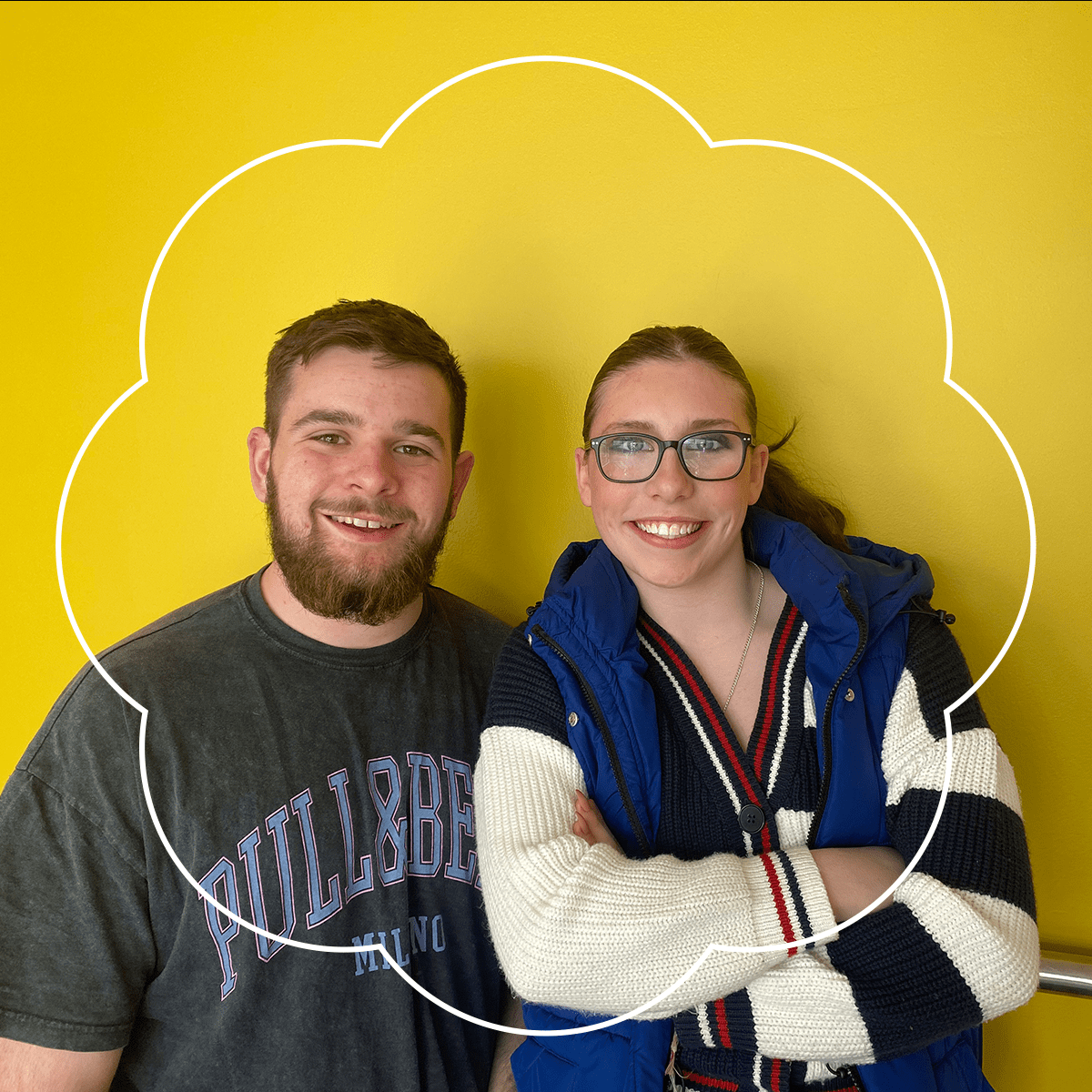 Always Being There
"We all decided as a caring team, Amanda needed consistency and I got to be that person. No matter what placement Amanda went to I got to come with. My role at the time when a placement broke down would be building relationships with her gran or uncle, giving them what they needed, whether that be financial support, physical or emotional support and at the same time trying to build connections again with her mum."
For Amanda it wasn't only the coping mechanisms that Aaron taught her that made a difference in her life. It was the small moments like singing in the car, going out for food and having chats that really allowed Amanda to form a trusting relationship with Aaron. It was also the behind the scenes relationships that Aaron was able to create that allowed Amanda to feel less overwhelmed.
"I was able to work closely with the school, so if Amanda was having a tough day at school, rather than the police being involved they would call me and I would go to the school and sit with Amanda. We had monthly meetings with the school, with social work where we would all sit and come up with a personalised plan for in school."
Aaron also helped Amanda find opportunities for personal development.
"We got Amanda volunteering at a local cafe that does bingo nights, where she would help serve tea and coffee to the old folks doing the bingo. I could also build safe points in the community so if I wasn't about and there was something going on, there was somewhere she could go with people she knew."
All of this personalised support helped Amanda to get to where she is now.
"When looking back over the past few years there the difference in myself is a lot. I used to feel insecure and would overthink everything. Aarons helped me see that I don't need to overthink things and I can think calmly. I've also started a new school, I'm skiing, going to rugby classes and making new friends."
Amanda is now in kinship care with some close family friends, and after being supported by Aaron to settle in she is now ready to move on from Right There.
"Although the Glasgow Family Support  programme has stepped back Right There still feels a part of my family and I'll still get involved with days out and office days. I like everyone and want to start volunteering here some day!"
Even with Amanda's journey at Right There coming to an end her and Aaron are looking at creating lifelong links and Aaron will continue to be a part of her life as a friend.
"I genuinely don't think I could've gotten through the past two years without Aaron."
Without your donations we couldn't continue to provide Intensive Family Support to people like Amanda and her mum.