We Are
Right There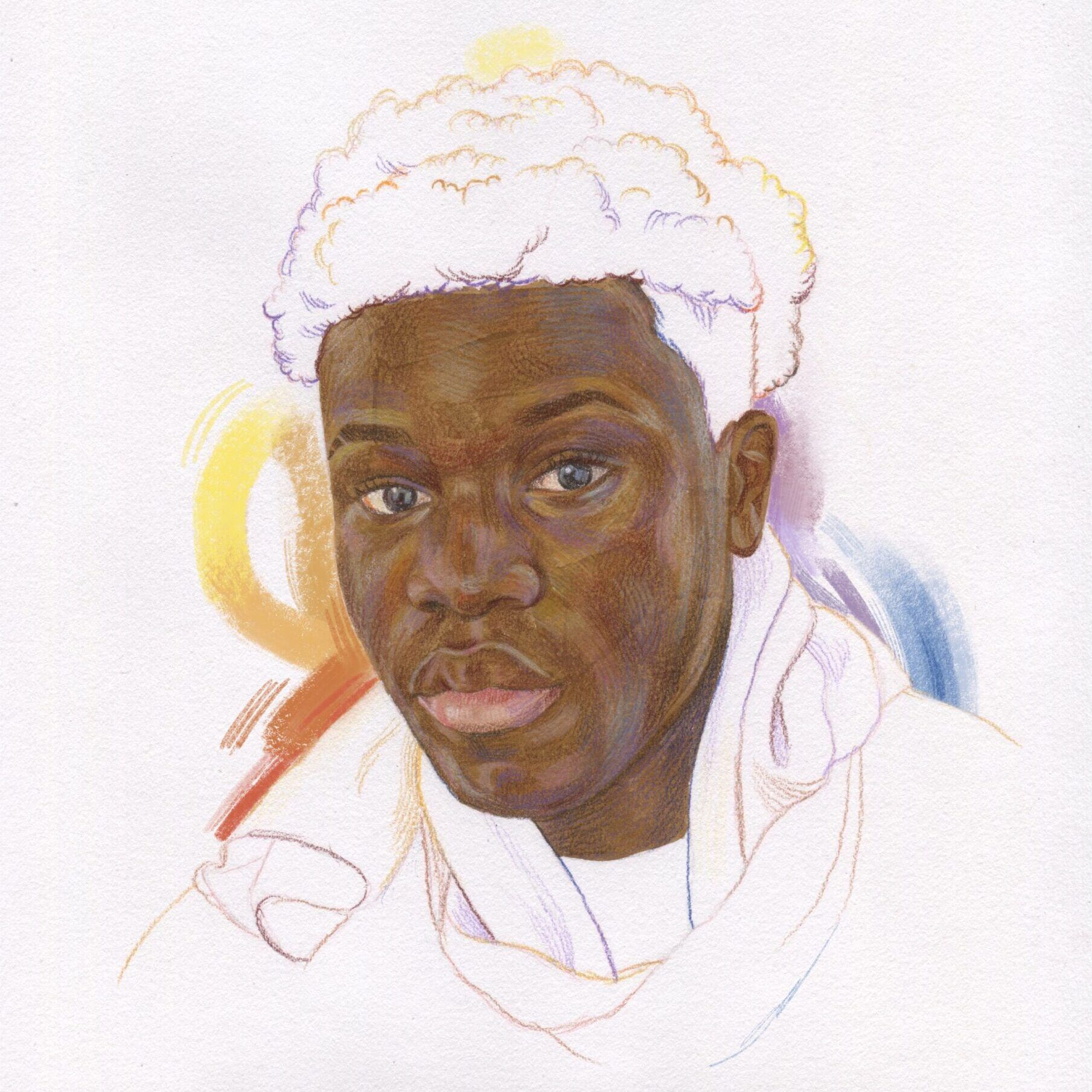 We're a charity in Scotland working to prevent people becoming homeless and separated from their loved ones.
At Right There, our vision is for a world where everyone has an equal chance to create a safe and supportive place to call home.
Rooted in local communities across Scotland, we are here for people of all ages who are living with the effects of family breakdowns, homelessness, poverty, addiction, or are moving on from care or other life changes.
How We Can Help
Your story is unique, and everyone's route home is different, so we tailor our support to your needs. 
At Right There, we offer tailored support to help you work on the relationships that matter to you and provide practical advice to create and keep a home. 
Having a safe place to live is crucial. But we know it's often how you feel and the relationships around you that can make lasting change happen. 
We'll support you to feel healthier, happier, more confident, and build trusting relationships, so you can go your own way in life.
From experiencing homelessness and addiction to leaving care, everyone who arrives at Right There has different circumstances and challenges. We offer different options depending on what's right for you. 
Counselling 

offers you a safe place to talk through any emotional issues 

Mentoring our volunteers are  great peer support. They work with you to plan and work towards your goals, and create social and community connections for you to enjoy
Coaching helps you identify areas of personal development and grow your skills and talent
Check out the support we offer or click here to download 'How We Can Help'.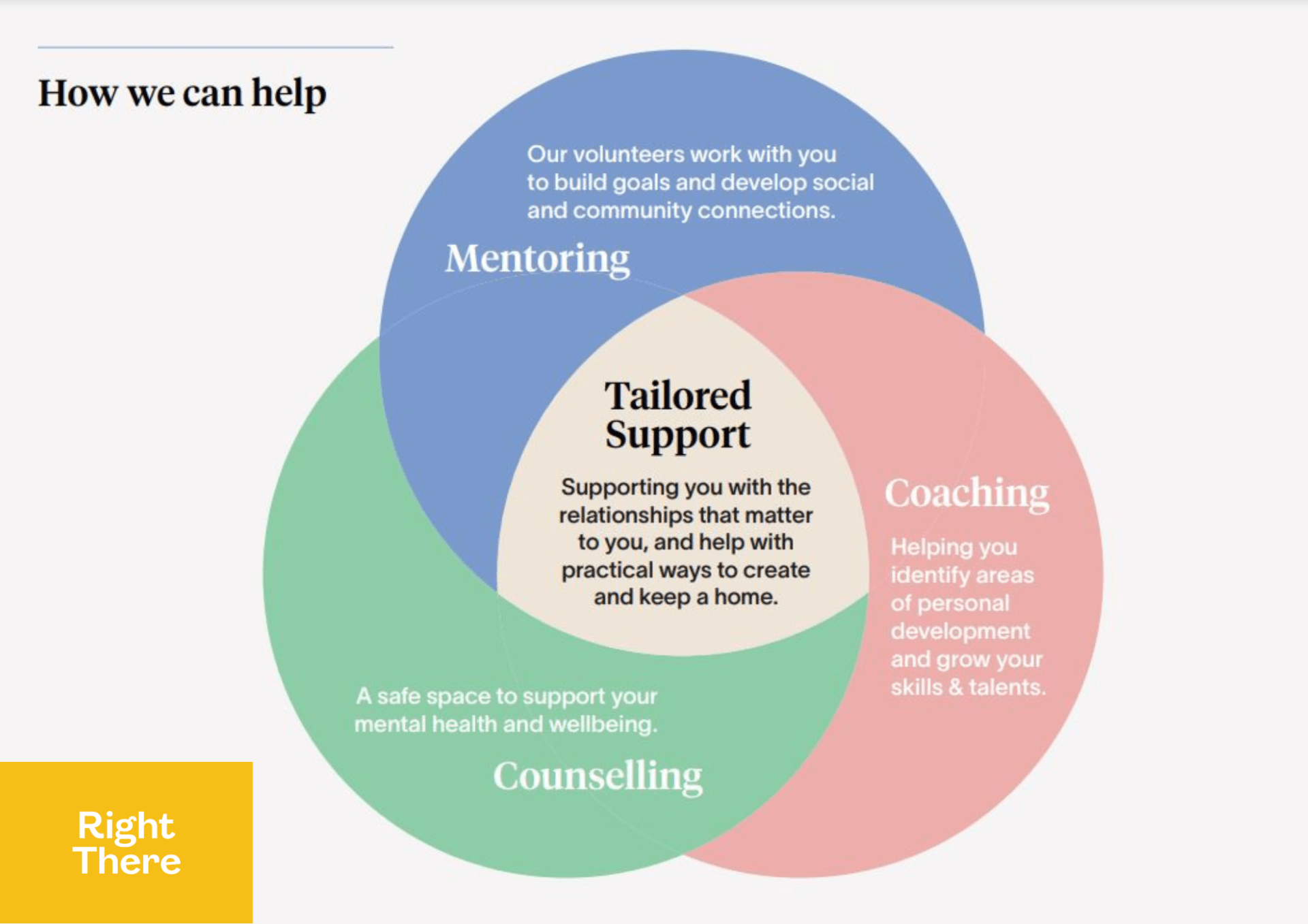 "Our goal is for everyone to be given the chance to realise their potential and create a safe, supportive place to call home."
You might also like …
Right There exists so that everyone has an equal chance to create a safe and supportive place to call home.