David's Story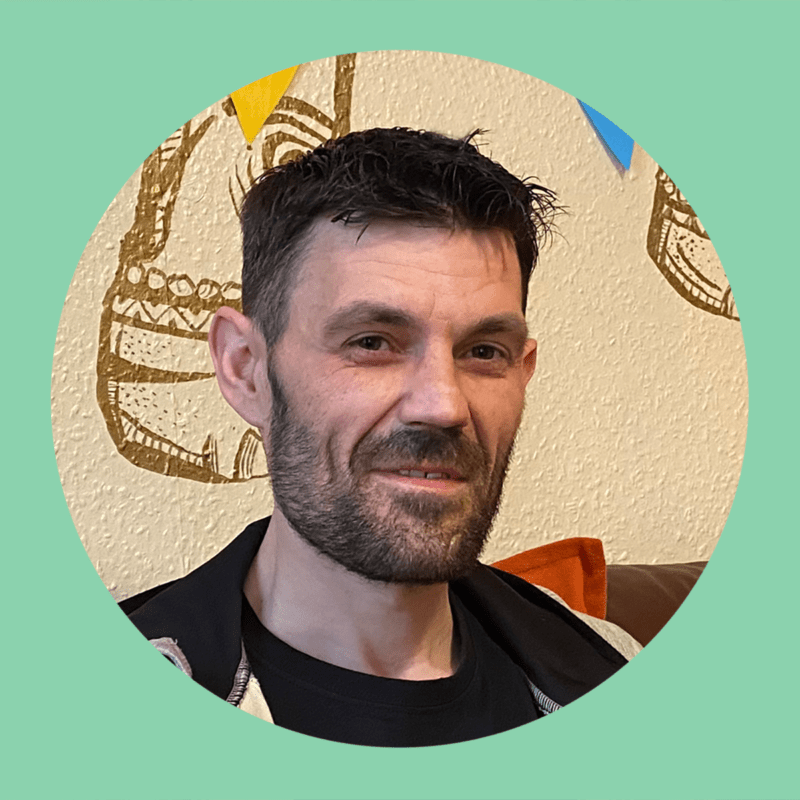 "Now I genuinely feel like some days I wake up and can deal with anything that's thrown at me and sadly I've not felt like that for years."
David stays in our supported accommodation in Edinburgh. He shares his personal experience of growing around substance misuse and how he's on his journey of creating a healthier and happier life for him and his family. 
My journey with substance misuse started at the age of 14, when I fell in with the wrong group and surrounded myself with people who didn't have my best interests at heart. I started partying a lot and got myself into trouble, before ending up in homeless accommodation when I was 17.
By this point I was far too deep into addiction, and I didn't want to accept the help from those around me. If I am honest all I cared about was funding my addiction.
The cycle of trying to get clean and then relapsing continued throughout much of my adult life. Now 37 years old, I arrived at Right There's supported accommodation in Edinburgh two years ago, where I was at the lowest point in my life.
I had just left prison and whittled myself down to having nobody and nothing. I put myself at rock bottom, I actively knew I was putting myself in that position so that I could bounce back.
"I thought this place would just be like the other places I've stayed in the past. But it became clear early on that it's not the staff against the people who stay here – it's a safe space and everyone makes you feel welcome. I also don't look at them as staff anymore, they're friends and that's when it became home for me."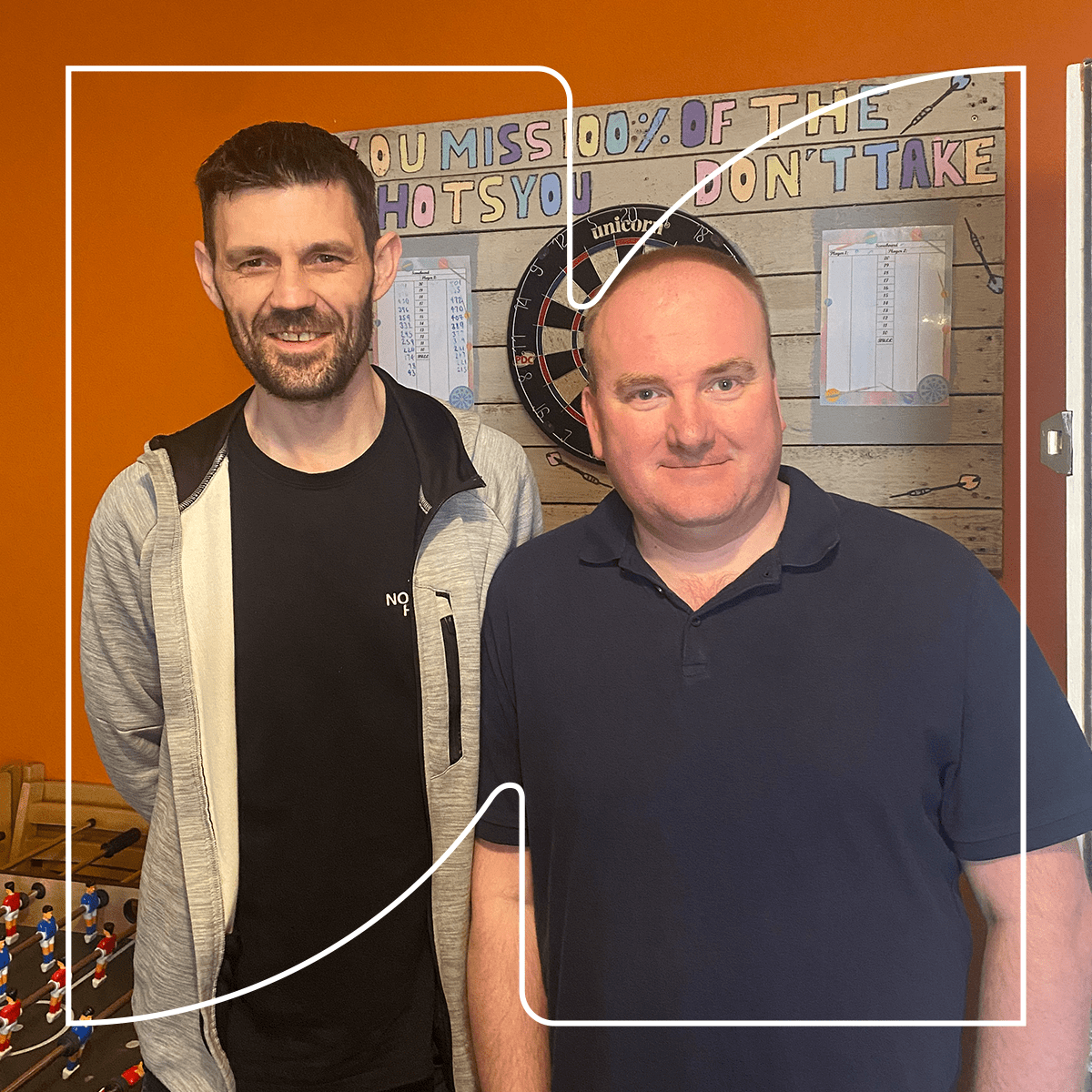 Helping David Grow
The way that the support is tailored is fantastic. The support is there if you need it, but the team don't push it on you and go at your pace, and I think that's great. Especially in my case because I know when I really need a bit of help, I can nip to the office and grab a cuppa and a chat. There's so much support. even down to the organised evenings like darts night or they did a chilli con carne and football night not long ago. Even these small gatherings provide support, whether you realise it or not.
I also recently came back after being away for a couple of days and one of the staff was cooking a roast dinner, and I thought it doesn't get much better than this.
I regularly meet with my support worker who I've built a really good relationship with. We talk about my achievements and then my future goals. By doing so my mindset has started to change and I feel more positive and stronger in what I can do.
I feel like I recover quicker mentally and physically if 100% of the work is done myself.
One of the biggest things that I've realised by being here is when you look at your life and you think it's a mess, don't look at it as one big problem. Think of it as many small problems that you sort out one at a time. The support made me realise that; they changed my mindset and took a weight off. Once I started putting pen to paper daily, figuring out where I should be and when, my life has become so much better.
I have even started to take guitar lessons with Stephen. It's such a good feeling because when I have a lesson, it helps me switch off from everything else. I'm 100% focused on the lesson and I've never had that intensity of focus for anything ever in my life.
The biggest change is waking up in the morning and feeling good because of where I am in life. I've got positive things going on and positive people around me and that makes me feel good.
For the first time in a long time my addiction is under control, and I am getting the right support from specialised services to live with an addition. The team at Right There are currently supporting me in finding my own flat so I can start to rebuild my life and continue on this positive path.
On average it costs £16 a day for Right There to provide young people and adults with a safe and supportive place to call home.
With your help we can continue to be Right There for people in local communities who are going through the toughest times.