Jock's Story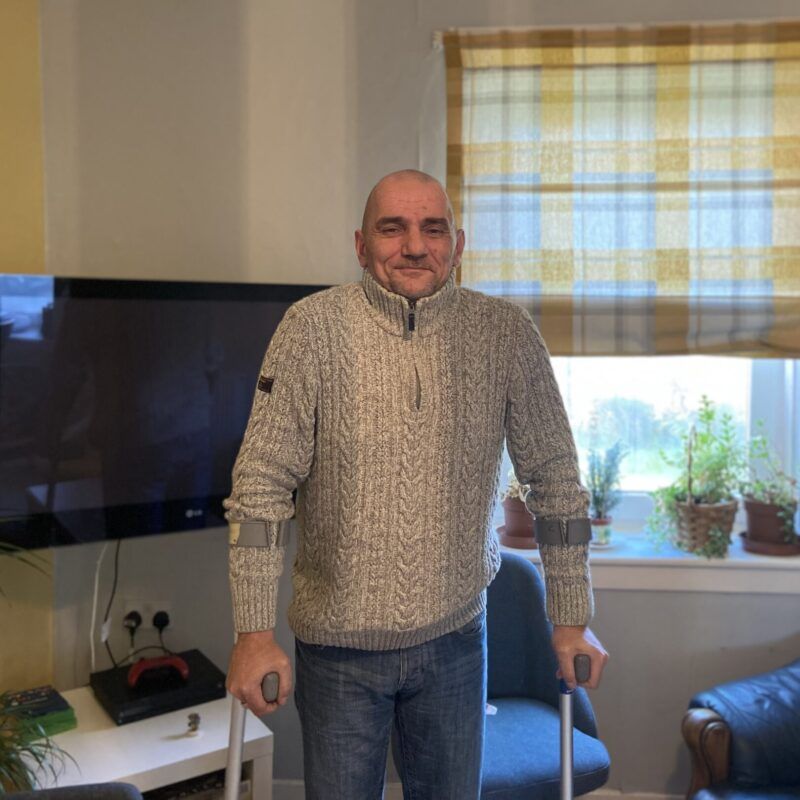 From

birth

,

Jock

's life hasn't been easy but

n

ow 53,

he

is

passionate

for

his story be shared far and wide, in order to help as many people as possible.
Early Life 
Jock's story starts when he was born in Edinburgh in the 1970's. 
"From the day I was born until I was 3, I was put into care. My dad died 10 months after I was born, so my mum moved to Aberdeen because her grandma lived there. She said to my mum, you can stay but that (me) can't. So, I was put into care". 
Jock's mum then got remarried several years later, and had two more children, leaving Jock to feel like he wasn't apart of the new family unit. 
"My mum got married in 1973, and I was brought out of care. Then I ran away when I was 6 and that's when my life started to go pear shape. I was all over the papers and as soon as the police and the journalists went away, I was beaten for disrespecting my family."
"At the age of 8, that's when I realised that I wasn't a part of a family and I had to fend for myself.  My stepdad started to get drunk every weekend and would come to my room and abuse me. He used to torture me psychologically, saying 'nobody's going to believe you', so I kept running away". 
The abuse at home continued and led Jock to run away several times, including a 2 week stay in a broken-down caravan when he was 10 and a 2 week-long trip to London by himself when he was 12.  When the police picked him up on the streets of London, he felt it was his opportunity to tell someone about the abuse he was facing. 
"I told the police what had been going on with my stepdad. I said I didn't want to go home because of what was happening. I ended up being taken back to Aberdeen, signed a proper statement of what was going on at home and how it made me feel. And they put me into care. Three times I went to family court, and they sent me back home. There was no way of fighting it. Nobody listened to me." 
Jock was then put under compulsory supervision because he was labelled an "uncontrollable kid" and didn't leave home until he was 17.
Long Term Effects
Abuse in childhood can result in long-term physical and emotional problems, and people often experience higher likelihood of drug and alcohol problems, as we as much higher rates of mental health issues.
The next stage of Jock's life wasn't easy, he was suffering with mental health issues and drug and alcohol abuse. He ended up in and out of jail for years to come, with there being very little support for offenders, particularly in the late 80's and early 90's. This led Jock to living on the streets for around 8 years of his life.

Even though Jock has experienced a lot of trauma, he has still experienced positivity in his life, having two children, who are the most important things to him. His children have kept him going and although he has various health issues, and he feels stronger now than ever. 
"I'm not a victim of physical, mental, sexual abuse… I'm a survivor."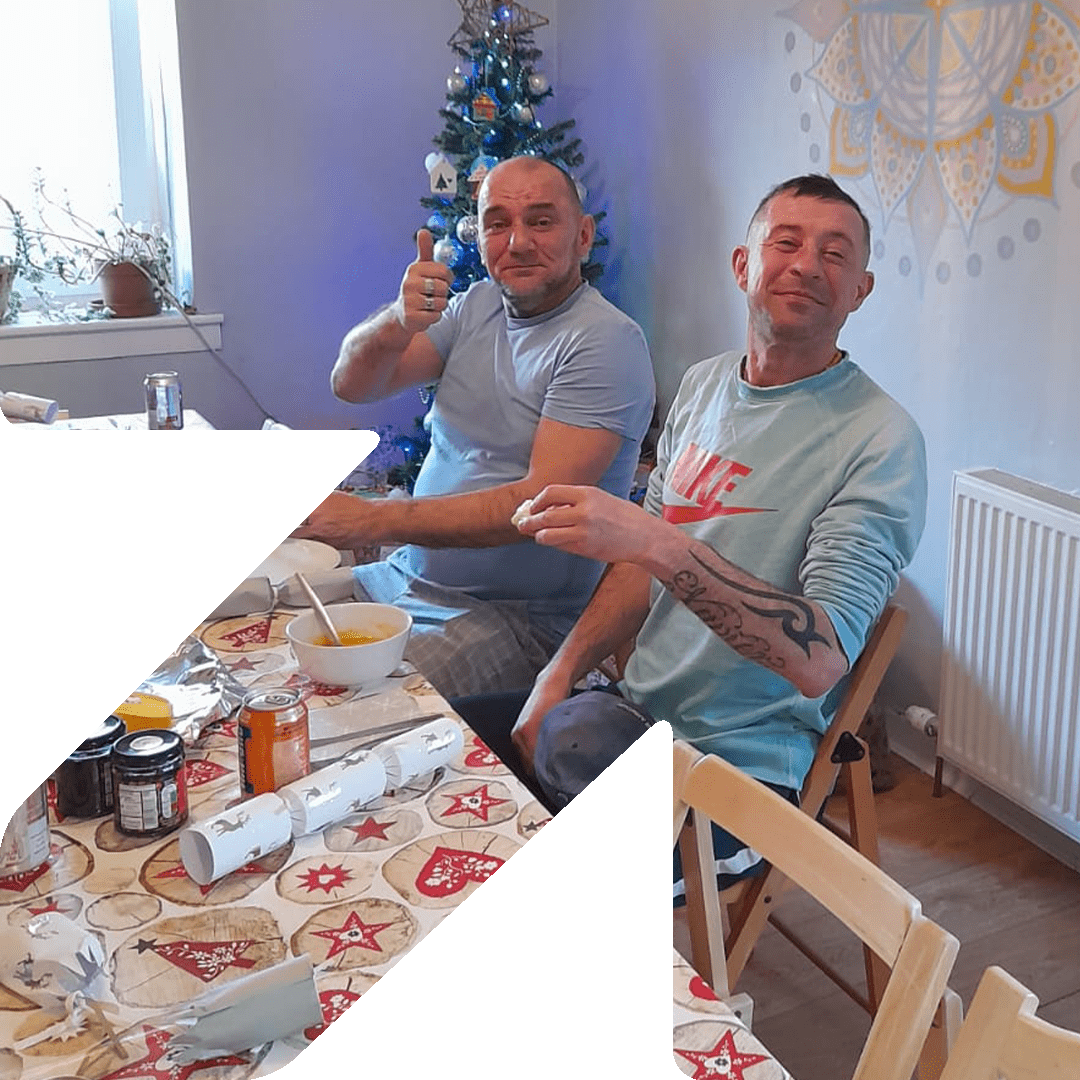 Right There…For Jock 
3 years ago, Jock took positive steps to change his life, including seeing a counsellor and participating in several talks where he has shared his story. It was 3 months ago Jock made his way back to Edinburgh where he was referred to
Right There, supported accommodation in Broomhouse.  
"And this place, wow, since I've been here it's opened up a lot more things. I feel safer here than I've ever felt in my whole life because I've got support now, whether it be for my mental health or physical health." 
Without the support that Right There offers, Jock couldn't see a long-term future for himself. 
"Without you, I'm going to be honest, 6-18 months I probably would be lying in a slab in the morgue. But I know every day if I'm feeling down, I can knock on the door and they'll bring me through, make me coffee and say, 'right what's going on?' And even though there's no easy solution, just me being able to release it my thoughts, means the world to me." 
Jock's main goal now is to let people hear his story with the hope that he can help people who have had similar experiences to him.  
"I want to stand up for people who feel they don't have a voice.  I might've not saved the world but if I could save one person, one, that's all I'm asking". 
Without your support we couldn't create safe spaces for people like Jock to feel listened to and have a chance at new opportunities.
You might also like …
How we do things is just as important as what we do. Find out more about person-centred approach ways of working.