Kyle's Story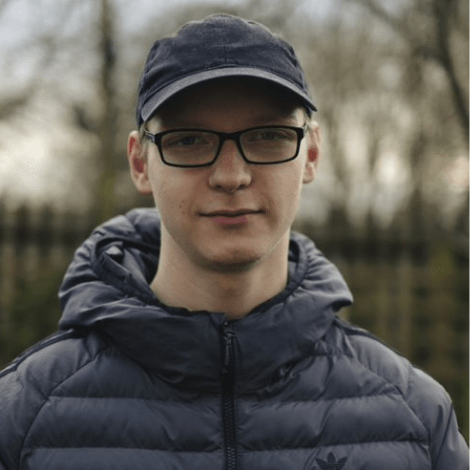 "There's always someone you can talk to and who can help you."
Kyle shares what it means to live in supported accommodation in Edinburgh.
Kyle, 19, hopes one day to have a dog and a place to call his own. But at the moment, he feels mental health is his biggest challenge and is taking steps every day so he can get the future he wants and deserves.
He is staying at our supporting accommodation for young people in Edinburgh, where he has a room of his own and support from the team if he needs any helps.
"When I was younger, I lived with my foster carers for seven or eight years and I still keep in contact with them. When I moved back to my mum's though, things didn't go as planned, so that's why I came here.
"When I first got my room with Right There it was a big change for me, but it didn't seem like it at the time. I was already independent at my mum's – making my own food and things – but here you pay your own rent and bills, so you have to budget. You buy your own food, and you can lock the kitchen door to do your own cooking.
"The staff are always there for you though; you just need to go to the office and ask. They can look things up for you and sort things out. There's always someone you can talk to and who can help you.
"My mental health is my biggest issue. In my mum's house, I could talk to my family and they would listen…but they didn't know what to do or to say back, so it was like a one-way thing. I don't feel that here. I know if I go to speak to the staff, they will talk back."
Kyle is now working at a Covid centre and awaiting a flat of his own, but he has also been researching apprenticeships, such as joinery, and planning his future.
"I loved the dogs at my foster carers' house, so I'd like a dog myself one day…or a maybe a cat. But when I do get my own flat, I'll keep in touch with Right There and come to visit. I always feel safe when I come back here at the end of the day."
You might also like …
How we do things is just as important as what we do. Find out more about person-centred approach ways of working.