Michael's Story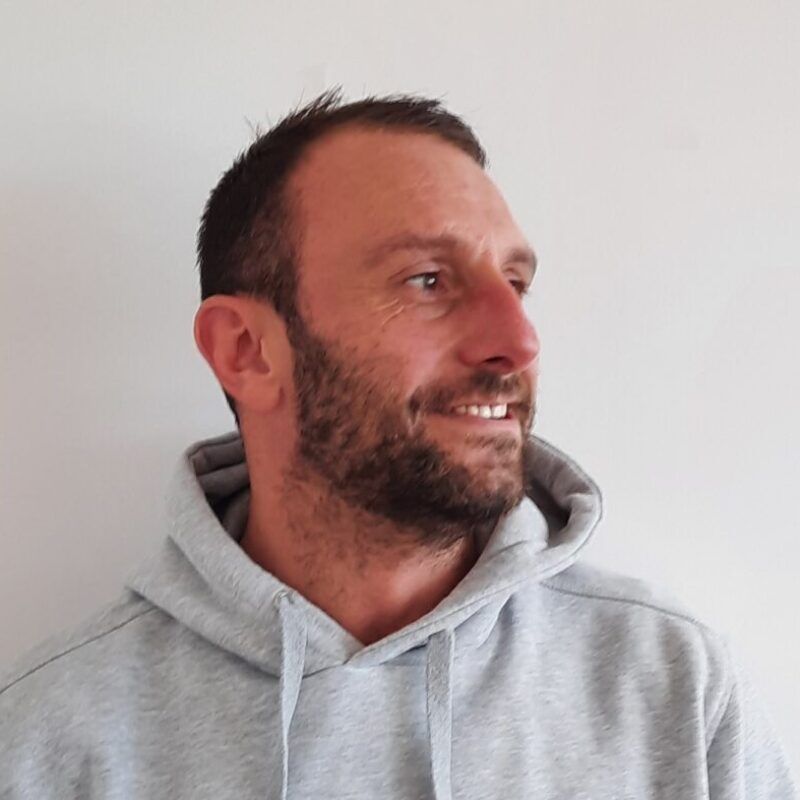 'I love my life.' Michael, 41, has come a long way with his journey with alcohol dependency. Here he shares his story with us.
In all honestly, my life used to be chaos. My parents both died when I was a teenager, and now I understand that my alcohol dependency had a lot to do with underlying grief. 
I used to cover up my drinking to my sister. I was a good actor; I kept it together long enough to sound sober and in a positive place. 
Things went from bad to worse with my drinking and my mental health suffered, and I felt I didn't want to be part of this world.  
I was admitted to hospital for a two-week alcohol detox but, when I was discharged, I had no home to go back to. I just had to stay with someone and hope that I could figure out what to do. It was then that a friend contacted Right There and told them about my situation. 
A helping hand
My worker got in touch and he helped me get to where I am today. I honestly felt I had no one to turn to, but he was my knight in shining armour. 
He was patient and compassionate and he didn't judge me. He looked at my situation and started to put things in place that he knew were right for me. He helped me better manage my paperwork, sorting out my finances, such as benefits that I didn't know I could claim and that seemed really complicated. This took the pressure away from me at a time when I couldn't face things.
Somewhere to call home
He also got the ball rolling to get somewhere to live. Part of this support was accessing Right There's rent deposit scheme – which financially supported me  to get a flat and lets me pay back the  bond back in manageable installments. 
As well as being settled in my flat now, I'm accessing every bit of support that's offered to me. I go to counselling, I see a psychiatrist, a psychiatric nurse and a psychologist, and I attend support groups and do the 12-step programme (a model used for drug/alcohol rehabilitation). I also do meditation, which is brilliant, but you've got to put the effort in to stay focused and really get the benefits. 
I remember a group setting and hearing someone snoring… I thought 'I'll never be able to relax like that!'. But I persevered and it really helps my mental health and well-being. I've learned so much about how the brain works too, and I use this knowledge on a daily basis to manage my thoughts.
The here and now
I see my daughter and son a lot, and although I'm not in a relationship with their mum, we work well together now when it comes to the children. I'm open with them too, I explain as much as I can about my experiences. 
I can see now that life isn't bad; I've learned that I shouldn't look back – because no one can change the past – it's the here-and-now I need to be present in. 
I can't thank people like my support worker enough. It's his job…but it's my life. And I love my life.
Get support
If you are concerned that you or someone you care about has a problem with alcohol, you can find support available at Alcoholics Anonymous