Nagad's Story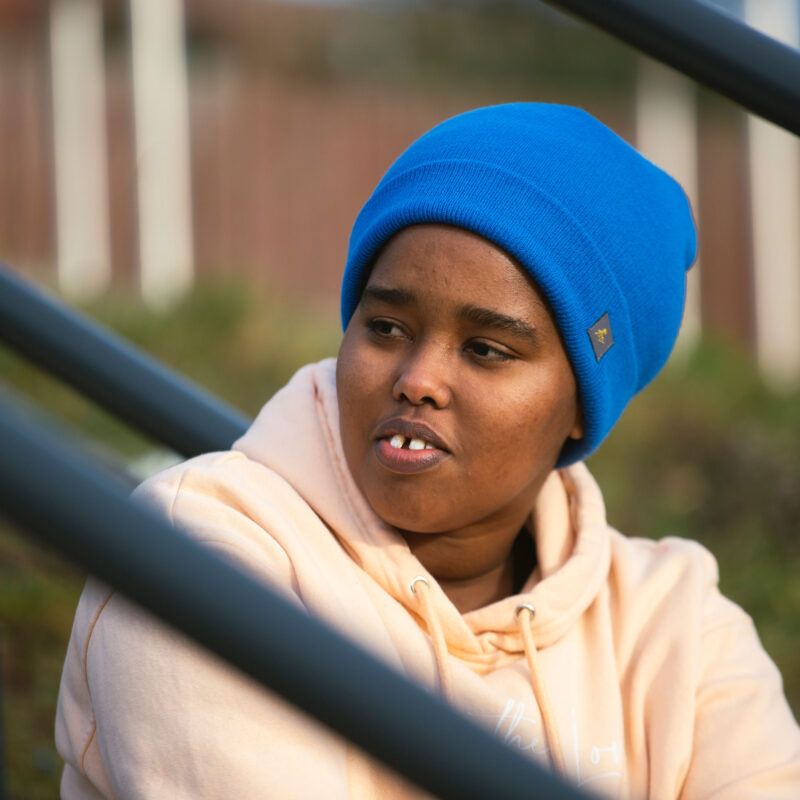 Nagad, 22, lives in our supported accommodation in Glasgow and is studying English and fashion.
Arriving in a new country alone at the age of 21, Nagad took the difficult decision to leave her family in Somalia in the search for a safer place to call home.
"I really miss my family, but I just couldn't stay in Somalia. There is a lot of trouble there.
"I am against FGM (female genital mutilation) and I wanted to save others from this, as I believe culture and religion are different things and that FGM is wrong."
Arriving in Glasgow
"When I arrived in Scotland, I could already speak English…but the Glasgow accent can be a bit difficult for me! My dad learned some English when he was young, as he lived and worked with American people in Spain. Then, years ago, my mum sent me to Kenya to study English – as it wasn't safe to study in Somalia. When I asked her why I should learn, she told me it was an international language and that maybe tomorrow I would go to another country and I'd be able to speak the language. She was a visionary!"
"Home to me means a place of safety with no violence or war."
Although she misses her parents, Nagad says she loves her new home and enjoys joining in activities with other young people who live in our supported accommodation. These include outdoor fitness in the shared garden, movie nights and art activities. She also gives translation support to one of the other young residents, because they both have knowledge of Hebrew.
Nagad is studying fashion design at college and has started learning Italian because she hopes to take her studies to the city of Milan one day.
You might also like …
How we do things is just as important as what we do. Find out more about person-centred approach ways of working.