Paul's Story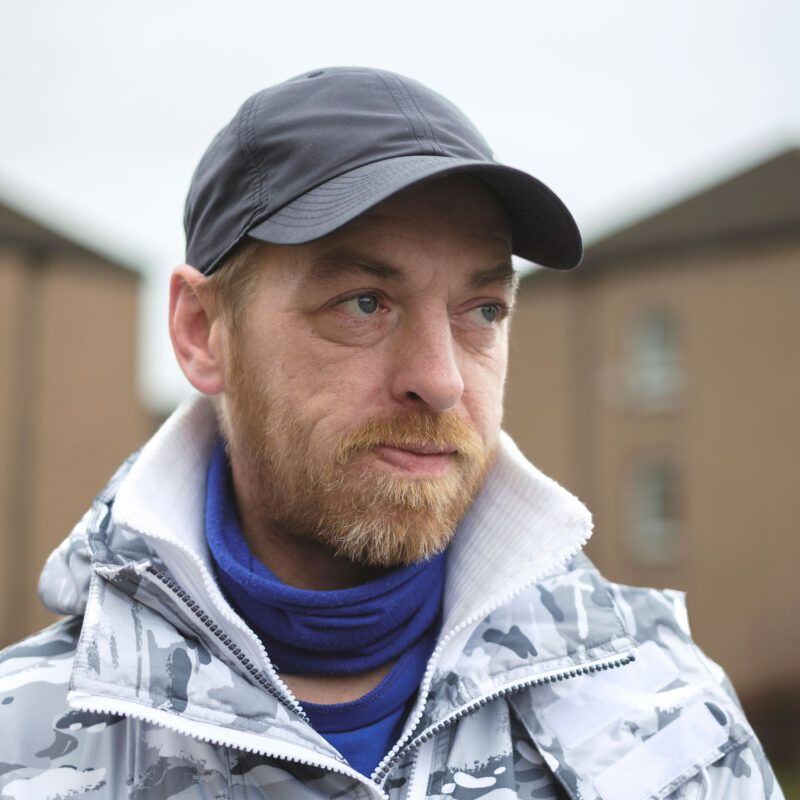 Paul, 48, lives in our accommodation in Broomhouse in Edinburgh.
Paul, 48, chose to live at our accommodation after 'sofa surfing' with a family member. Having experienced being in prison, Paul is determined to move forward and, when he's ready, he plans to set up home for him and his daughter. Our team works alongside Paul to help him feel safe, more confident and equipped for his future.
"I knew places like this were out there, but I never imagined needing them myself. When I split up with my partner though, I had nowhere to go. I slept on my brother's sofa, but things were difficult and I had to move on.
"When I did ask for help, the local council told me of several places I could go, but because I'd already experienced Right There through my ex-partner's son being supported by them, I knew it was the place for me.
"I'd already been through the prison system myself. I know when people have been in that for quite a long time, they can be insecure at going back to the outside world. They think it's going to be really hard and they're constantly worrying about it. So they get out, have a good time, and then, when they feel insecure, they do something to get put back in prison.
"But for me? Never again. I'm now on the waiting list to get my own place. I can only visit my nine-year-old daughter at the moment, but when I have my own home I'll be able to have her over at weekends. She can't wait!
"I want everyone to know that if you're facing homelessness, there's help there for you. You just have to reach out."
"I know the team always have my best interests at heart."