Why Mentoring Matters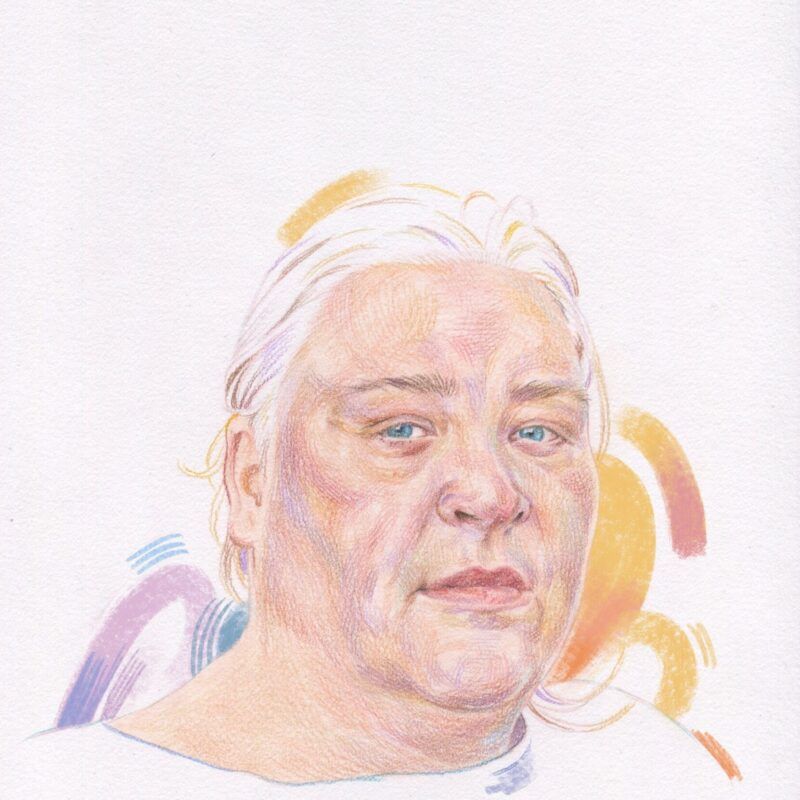 Mentoring means so much to Michelle, Josh and John, but it means something different to each of them.
"I love spending time with my mentor John. It's a part of my life that is mine only."
Looking after four children on your own can be hard-going for anyone, but for Michelle from Lanarkshire things were extra tough as she has long-term health conditions which impact on family life.
Michelle found herself having to rely on her teenage son Josh, to help with her mobility issues and to help around the house.
Michelle explains: "It was when we were under the care of social work (which we're not anymore) that Josh agreed to take part in Right There's mentoring programme. It gives him someone completely separate from our family; someone to talk to, to confide in, to get a break with and a chance to do different activities away from his usual routine. He is great boy, who really helps me at home, so I loved the idea of him getting some time-out with someone not connected to his family or school."
Adding to what his mum says, Josh explains:
"I love spending time with my mentor John. I live in a house of girls, so it's good to escape! It's also part of my life that is mine only. When I meet John, I'm not with my mum, or my sisters, or at school…it's a completely separate part of my life.
"In the beginning, we used to go to places for food and to sit and talk. But whatever we do, it's always just the two of us, so I'm able to talk about what I want to talk about. I know he will listen and take me seriously. I honestly feel I can tell him anything or ask him about anything. I trust him.
"I'd definitely recommend this support to other young people. Even if you're shy or you're not sure what it will be like, I can honestly say you'll get used to it – and you'll look forward to it, just like I do.
"Seeing the difference in Josh gives me a great feeling"
Being A Mentor To Josh
John, who has been Josh's mentor for several years, said their common interest in cycling was one of the reasons
Right There matched them together. He used to run a voluntary bike club for young people.
"I grew up in a 70s council estate and there were so many issues that children and families had to deal with. I could see a sort of cycle, and – as the years went by – some of my school friends sadly passed away.
"I kept thinking about how external support can help young people see things differently, and shape their lives how they want to. I decided to become a volunteer with Right There so that I could be part of that support in a community.
"As well as having experienced my own children growing up, I benefited from the training Right There gave us as volunteers. Being a mentor isn't about telling someone what to do or what not to do; we're there to help them look at things, talk about things and work through things and – importantly – go out and enjoy life. I now see Josh as a good friend and I think he has a lot to be proud of."
Supporting The Family
Alongside the mentoring, our team  recognised some of the practical  challenges the family were facing.
"As well as my long-term health conditions, I've had a pacemaker fitted. When the staff found out how hard it was for me to climb my stairs at home, they gave me a bed for downstairs. And what a different that has made to all our lives! I can be more independent now; I don't need to ask for help us much, and the older ones have more space upstairs. It's brilliant", explains Michelle.
As well as practical support, like the downstairs bed and some Christmas things for the family, Right There's support workers signposted Michelle to specialist local services that she didn't know were available.
Michelle adds: "Now when I hear about the issues other local families are experiencing, I think 'I just wish you knew about Right There!'
"I really can't thank our mentor John and the staff enough. Seeing the difference in Josh gives me a great feeling. I will always be grateful for the help and support my family has been given. I want more families to know about it and to receive that amazing support too, so that they can improve their lives like we have."
You might also like …
If are interested in becoming a volunteer to support other young people like Josh, we'd love to hear from you. Find out more about how you could become a volunteer today.