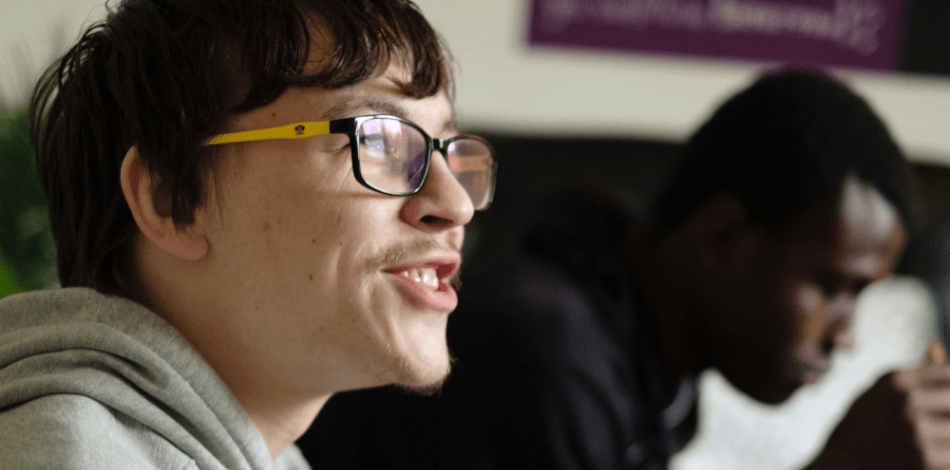 Donate your pre-loved furniture today
Help Furnish A Future
By donating your pre-loved furniture, you'll be supporting families and individuals to create places to call home.
We are looking for
Good quality furniture that you'd be happy to have in your own home.
Items can include:
Sofas and armchairs
Coffee tables
Wardrobes
Sets of chests of drawers
For upholstered furniture, the fire label still needs to be attached.
Sorry, but at the moment we can't accept:
White goods
Beds or bed frames
Rugs and other household accessories
Electrical and kitchen equipment
How to donate furniture
Donations can be dropped off at our unit in Glasgow or we can collect donations for free.
Give our team a call or email to discuss your donation and to make arrangements.
Contact us on 0141 465 4605 or  hello@rightthere.org  
Volunteer with us 
We are looking for volunteers to help us grow Furnish A Future – so we can be there for more people moving on from homelessness. Find out more on our  volunteering page. 
How are you helping?
Everyday, families and individuals are moving on from homelessness and taking those crucial first steps to having their own places to call home.
We help hundreds of people in local communities to have fully furnished homes. But it's more than a safe roof over someone's head – we believe everyone deserves a place where they can relax, enjoy, and be themselves.
With 460 homes to furnish, we are always looking for high-quality furniture donations.
Your furniture donations go directly to the people we support.
Thank you!
Any donation – no matter how big or small – makes a difference to helping someone make a house a home.  We are really grateful for any pre-loved furniture – a huge thank you from all of us to you.